ACE Centre Nursery School
Early Years Excellence
The ACE Centre Nursery School is based in Chipping Norton and serves the town and surrounding villages. We receive a regular full school Ofsted inspection. Our latest inspection in 2018 graded the school as outstanding overall and in each area of the inspection. We are proud to have been judged consistently outstanding in each of our five most recent inspections, since 2006.
The Nursery School provides 40 places per session and is open from Monday to Friday during term time. Term Dates and Holidays.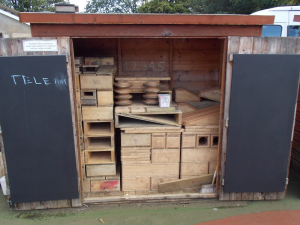 All children are entitled to the universal 15 hours of funded early education from the term following their third birthday. Children attend for five morning sessions (8.50am to 11.50am) or five afternoon sessions (12.30pm to 3.30pm) per week, during term times. There is no charge for Nursery School sessions, although we do request a termly (3 per year), voluntary donation of £10 to help purchase additional resources to enhance children's experiences in Nursery School.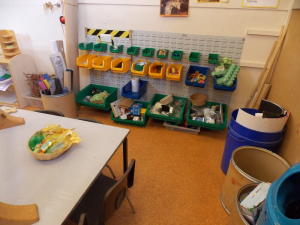 Some families are entitled to 30 hours funded education with eligibility based on parents' working hours and income. These children are offered their extended funded hours within the Nursery School day (between 8.50am and 3.30pm) during term times. There is no charge for these Nursery School sessions.
To support the needs of parents who may require childcare in addition to their funded entitlement, there are options for families who need breakfast sessions (from 8am), lunch sessions, and/or after school sessions (until 6pm), who can pay for these additional hours, whilst taking advantage of their free hours. We also offer families the option to access year-round childcare during the school holidays as a paid-for addition to their funded hours. There are limited places available for these additional sessions, and places are allocated in accordance with our admissions policy. All additional sessions are provided in an integrated way by ACE Childcare, operated by the ACE Centre Charity.